Some ups and downs
---
Eight days ago (October 8 2014) we left Southampton the magnificent Queen Mary 2 – the only ship built especially as a liner to cross the Atlantic and not a cruise ship. She has been so perfectly designed that you hardly know you are at sea because even with a 'moderate' sea she doesn't roll at all. In fact we had a couple of rough sea days but it was difficult to tell from the slight sway on the ship.
Unlike my poor great-grandfather Walter, whose journey would have been far less comfortable. We know from the records that he travelled over on a ship called the Hudson and that it took more than eight days. The Captain of the Queen Mary 2, Kevin Oprey, told me that almost certainly they would have had a cow on board for fresh milk and chickens to provide fresh meat.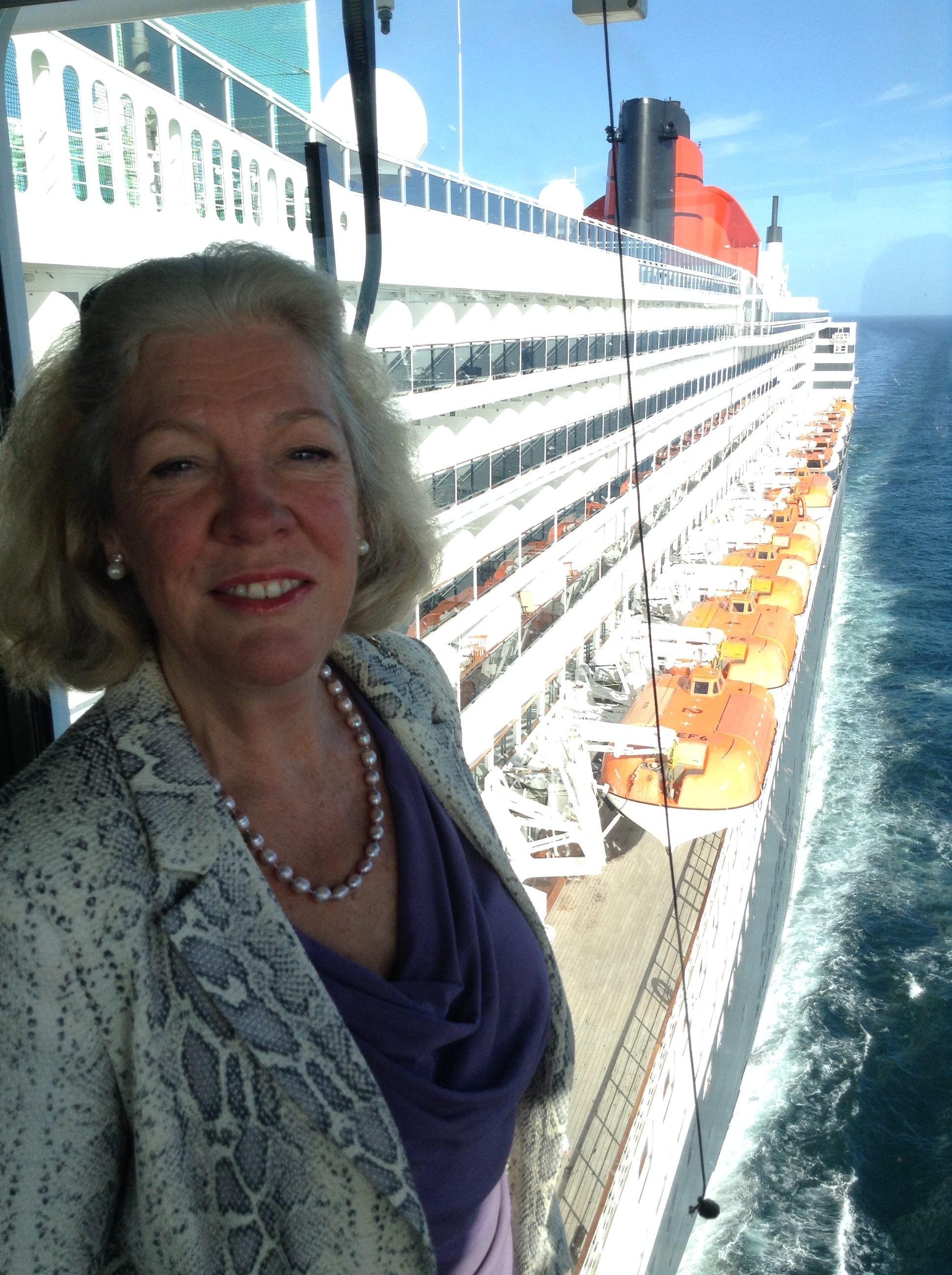 Unfortunately, so far I haven't been able to find out much more about conditions on board for second-class travellers. On the QM2 there was a long list of activities and entertainment but on the Hudson Walter would have had to entertain himself. He was with two friends so perhaps they played cards together.
We landed at the New York docks in Brooklyn and travelled by limousine to our hotel – The Roger Smith Hotel. It is a terrific place to stay, not just because it is in the perfect location on Lexington Avenue but also because it has real character. It's not just an hotel, it's an art gallery and a cultural delight. For instance, the walls and the floor of the bathroom in our room were an abstract black and grey and white marble work of art – dramatic and totally unexpected. The work was created by James Knowles the proprietor of the hotel.
Our suite was so unlike most hotels - it felt more like a home with beautiful furniture and interesting artwork.
We were welcomed to the hotel by the charming Danika Druttman who curates the artwork displayed at the hotel.She is a British girl living her own adventure in New York. She's the kind of person you enjoy being with because she had energy and enthusiasm as well as intelligence.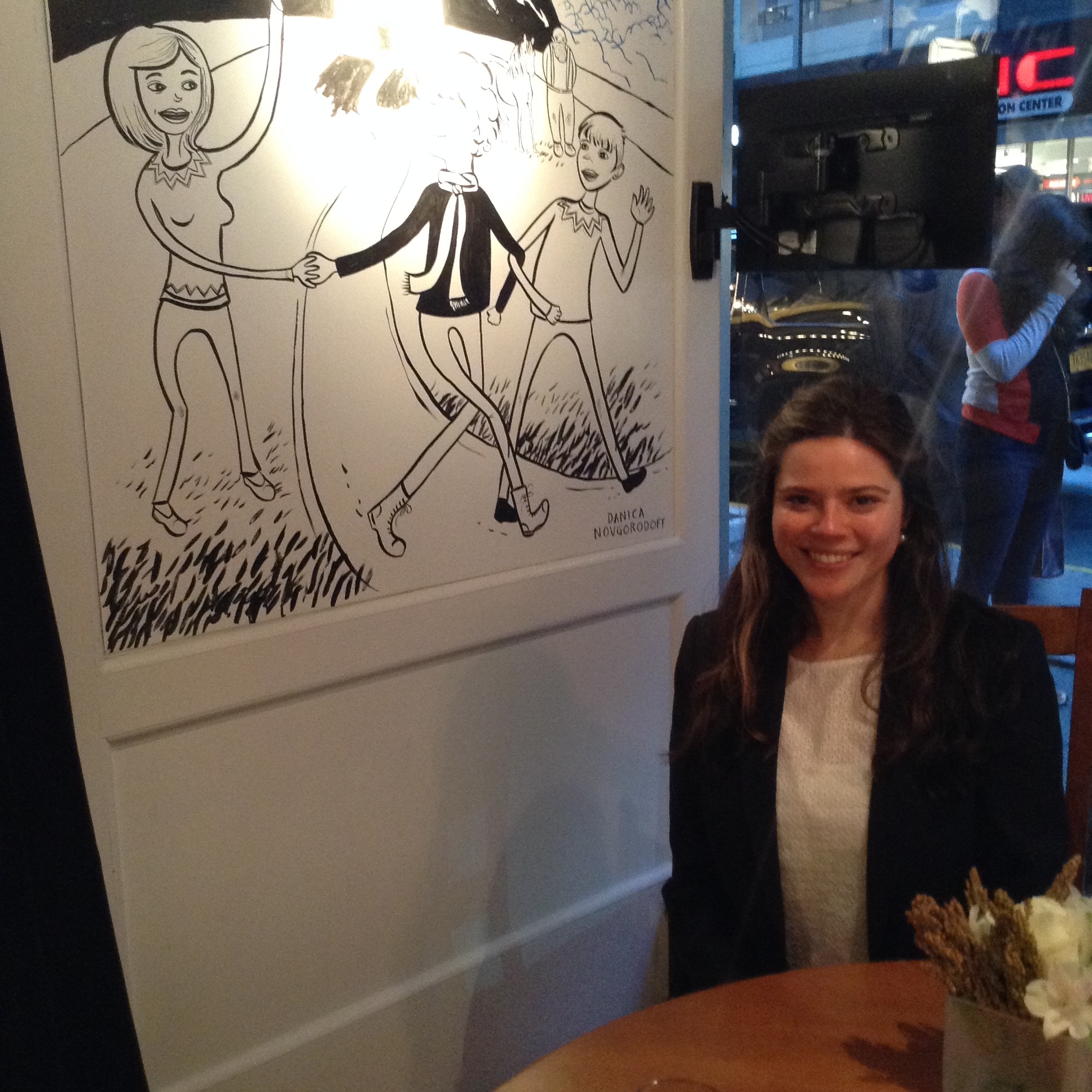 When we arrived at the hotel Paul asked the concierge if there was an Irish bar nearby and was given to his absolute delight a map of Irish pubs in midtown Manhattan. There was one just around the corner - in fact there are Irish bars around practically every corner in New York as far as I can tell.
So once unpacked off we trotted so Paul could try out the Guinness.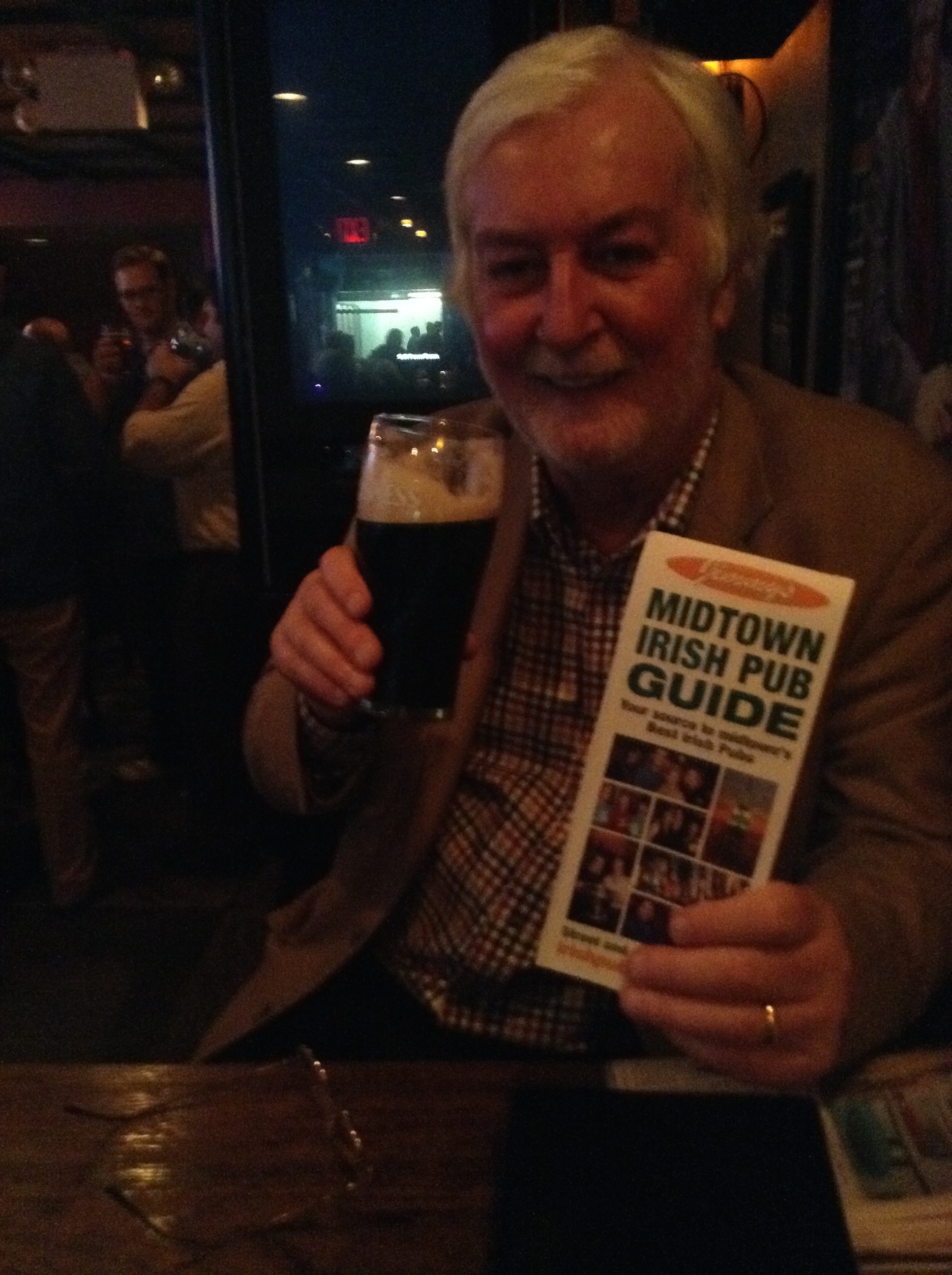 He declared it highly drinkable – now there's a surprise.
Having settled in it was back to finding out more about Walter's experiences.
I had hoped to share my great-grandfather's letters with the History of New York Museum, which is housed in a beautiful building. The young man at the front desk was charming. We had to hand over my handbag because bags were not allowed into the library of the museum. He told us to go the reference library on the first floor. But things changed when we got up there. The girl on the desk said we had to have photo ID, which Paul had, his press card, but I didn't because I get nervous of having my passport with me.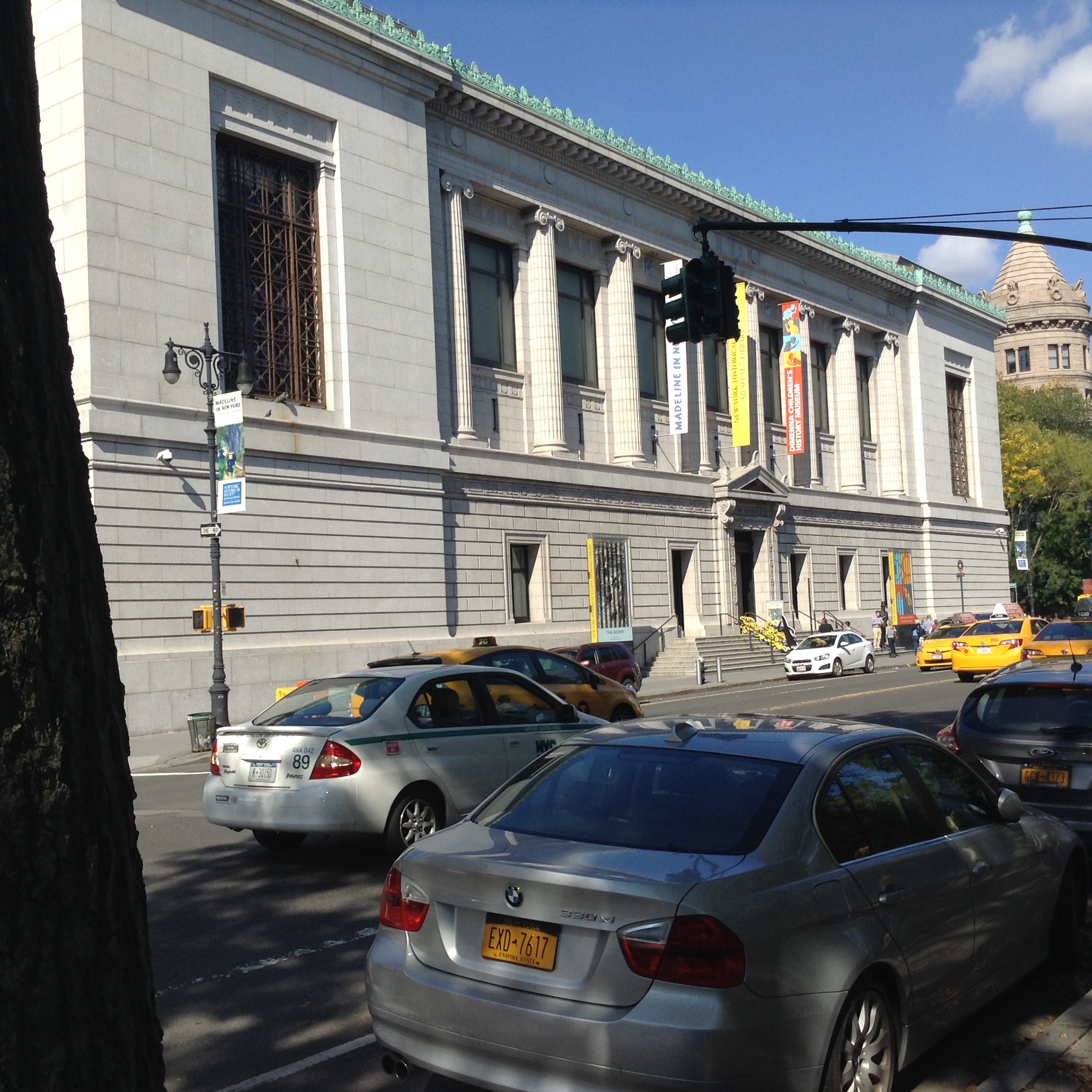 We explained that I had with my great-grandfather's original 147-year-old letters which we would like to share with the museum and that we were only in town for two days. She went over to a senior librarian a sour-faced woman in her 50s and she came over to us. She listened briefly to what I was saying and then looking at me as though I were a bit of smelly dirt on her feet, she said for security reasons we couldn't come in without photo ID and one wasn't allowed to bring things into the library. I tried explaining that I was trying to be generous by sharing these precious documents with them but she wasn't interested, rules were rules and that was that.
While I completely understand that organisations need to have protocols and that one should obey them, it was the manner in which this woman dealt with us that was so unacceptable. She was just extremely rude. I felt cross and hurt at this rebuff and we left. As a trustee of a London library I would be outraged if any of our staff behaved like this.
I was astonished that the reference librarian was more concerned that I didn't have a state registered photo ID on me, than being interested in seeing 147 year old letters about America two years after the Civil War had ended. That'll teach me! Such a shame, because I had wanted to share them and even provide facsimiles for their own use.
After all that hassle we (Paul and I) needed a drink. Something we shared with Walter.
I know that Walter went into at least one bar in New York because he mentions how they give you a glass and a bottle and you help yourself. He claimed it was for medicinal purposes – he had an upset stomach. More on that in my next blog.
We wandered back from our bruising experience and decided to go into the Waldorf=Astoria. We saw a sign for the Startlight Room and thought that would be a great place to view New York. We joined a rather inebriated young man clutching a cocktail in his hand and a tall elegant black American in one of those suits that you just know costs thousands of dollars. The young drunk also dressed in a suit – but one that you knew cost under 100 dollars, lent forward to press the floor button but the smart chap said you need to use your room card for that floor – allow me. And he slipped he key card into the slot and pressed the button and we pressed the highest number we could see.
First one out of the lift was the elegant businessman. Next was the swaying drunk and we were left until what we thought was the top floor. But it wasn't. And there was no sign of any bar. And so, as we didn't have a key to allow us up in the lift we found the emergency stairs and climbed up a couple of floors in hope of finding the Starlight bar. Nothing… but beautiful bedroom doors and thick, thick pile carpet. So back to the emergency stairs, now feeling a bit like a burglar and expecting some security chap to confront us at any minute, and up again. By now I was feeling not only uncomfortable because it was extremely hot on the stairs and but also because I was more and more sure we were going to be nabbed by the security team, Once when we emerged from the emergency stars we found the Elizabeth Taylor Suite! It has it's own beautiful blue carpet with stars embroidered into it. The walls leading to the suite's doors were lined with exquisite images of Elizabeth Taylor on visits to the hotel.
Finally, after about 20 minutes of hunting for the bar we decided enough was enough and that we weren't going to find it. We made our way back to the lift lobby on one of the top floors and came across one of the housekeepers and she told us we needed the 18th floor! We were miles above our desired location. And so now down in the lift, only to be joined once again by the inebriated young man, still with his cocktail in his hand. We travelled down to the 18th floor and once again hunted for the Starlight room – we couldn't hear the hum of a bar with people but we could see where it was from the signs by the lift. Eventually we found the Starlight room. It wasn't a bar it was an empty function room. We took a look out of the windows at the city below and roared with laughter at our wild expedition.
Then we went down to the bar in the foyer which is beautiful and had a talented young man playing a grand piano. I decided after all our adventures that day to have a Manhattan in Manhattan.