How do I extend my access?
1. Log in to your Book Builder home page.
2. Scroll down and on the right-hand side you will see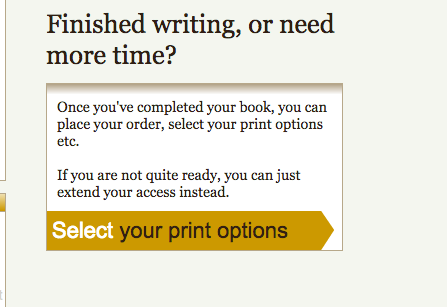 3. Click on 'Select your print options'. You will then see this – except you won't be at 100%!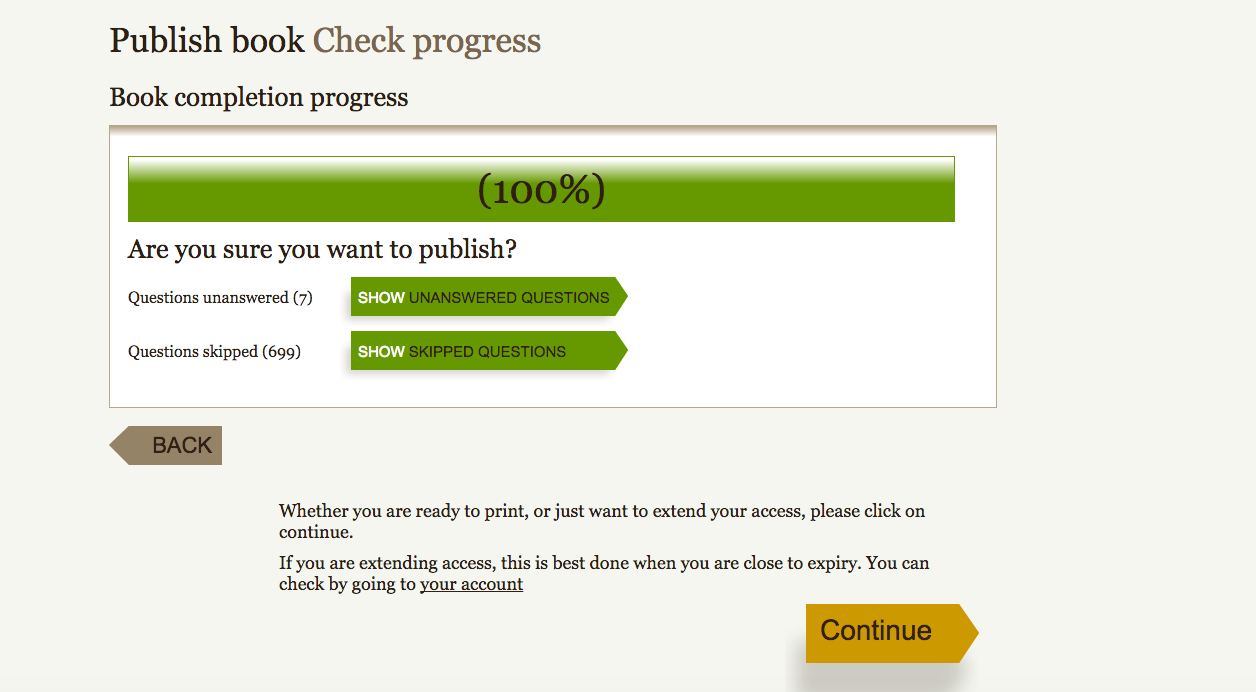 4. Click on 'continue'.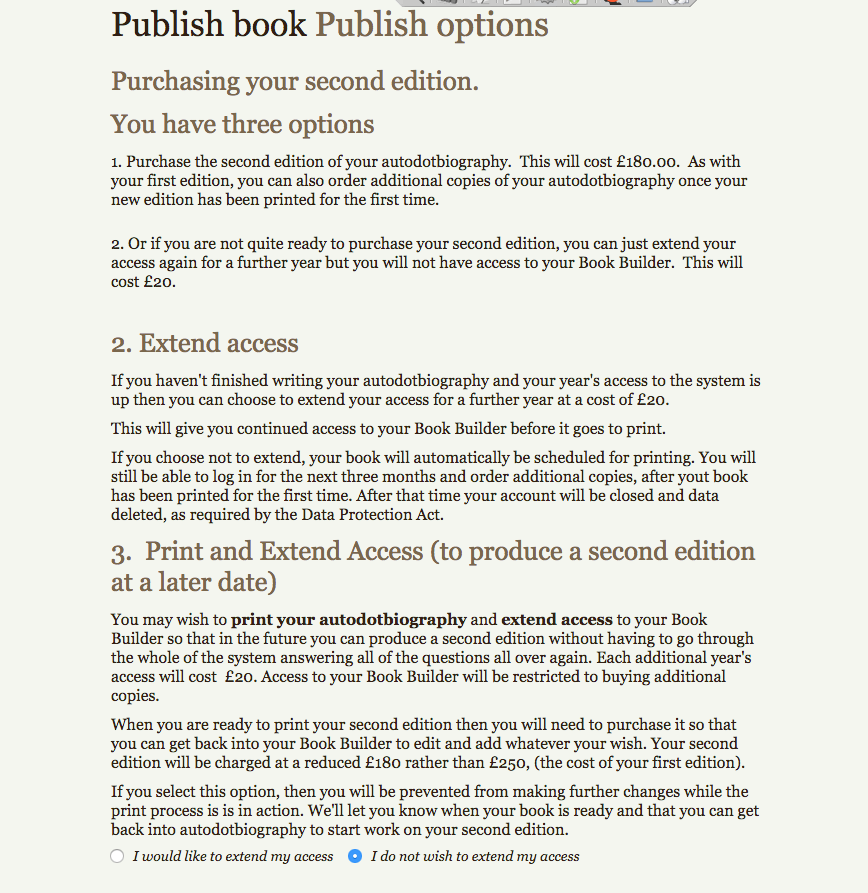 5. Click on 'I would like to extend my access'. Then this will drop down.

6. Select 'Please do NOT print my book yet' and then 'continue'.
That will then take you to an invoice page and when you click 'continue' it will take you to the payment page.
If you need any help or advice, as always, we are happy to assist you so either email or ring the office. help@autodotbiography.com or 020 8653 5933.