Glorious New York
---
New York – onwards and upwards.
In a previous blog I quoted from Mark Twain about his experience of New Yorkers in 1860's. Briefly he thought they were rude and always in a rush. And that is what I thought it was like – the last time I stayed in New York was in 1969 after I had been teaching tennis and riding at a wonderful summer camp in New Hampshire – called Fleur de Lis. The camp counsellors were called 'Lady' so I was Lady Bryher – for the first and last time I was called a 'Lady'.
In those days New York felt rather seedy. The person I stayed with had loads of seriously strong locks on her door, which was backed with a steel plate, to keep her safe. I felt very nervous, even though I was used to big cities. You didn't walk in Central park unless you wanted to get mugged.
It was so different this time. The sun shone the whole time we were in New York and it was warm, much warmer than my packed wardrobe. Fortunately I had packed a couple of thinner tops.
We walked around New York feeling completely safe. We wandered through Central Park among the families. The weather was so beautiful and the park looked glorious. Trees in various autumnal colours and water glistening in the sunshine.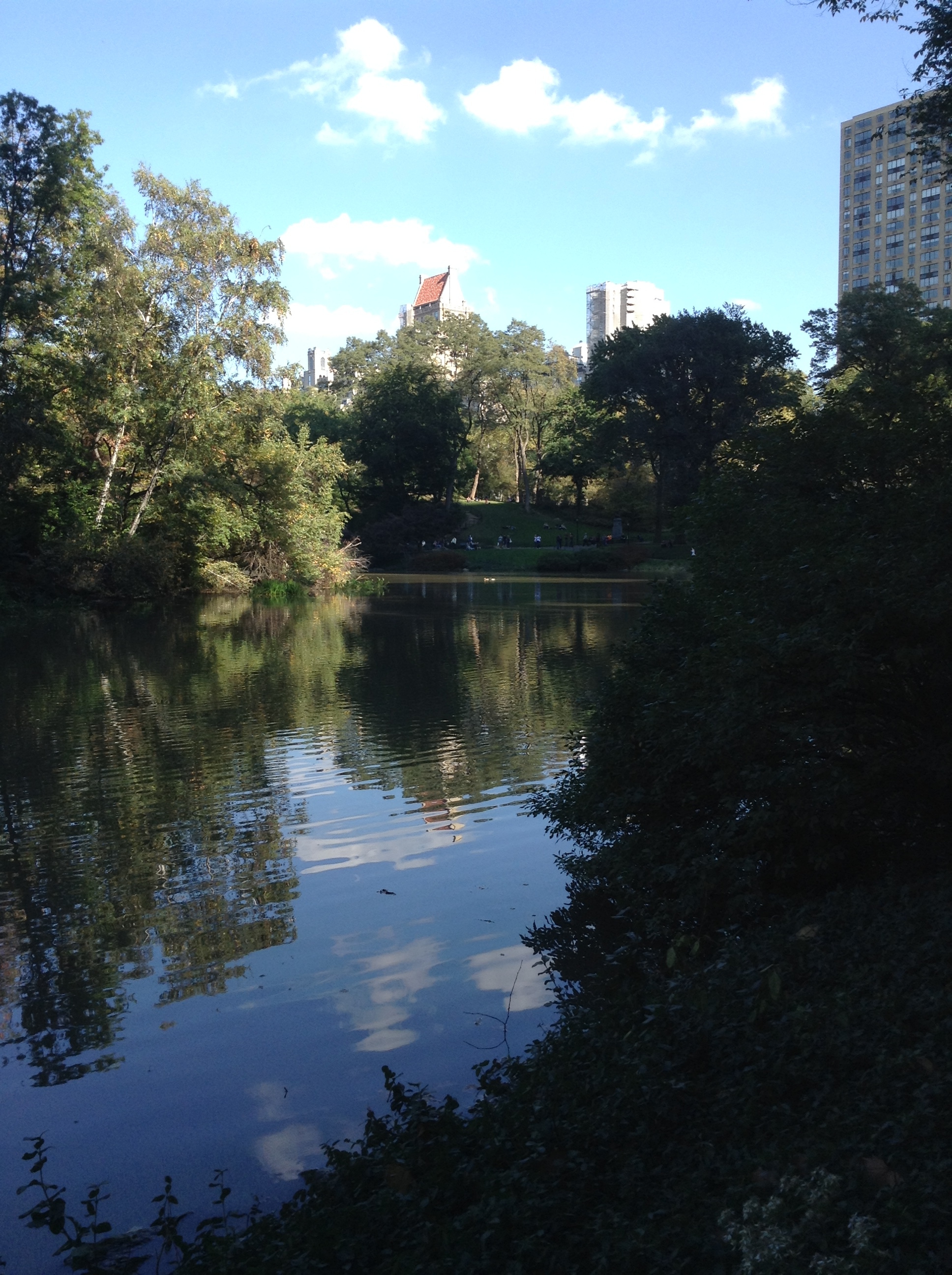 The streets were bustling with shoppers, visitors and office workers. We visited Grand Central station a couple of times first of all marvelling at the food market - I wish now I had taken a photograph to illustrate the fabulous and extraordinary selection and quality of the fish, fruit and vegetables on offer.
We enjoyed a cocktail in one of the stations bars and looked down on the mass of people making their way to the track with their train. Grand Central Station is absolutely beautiful with clean marble floors and a stunning ceiling and arched windows.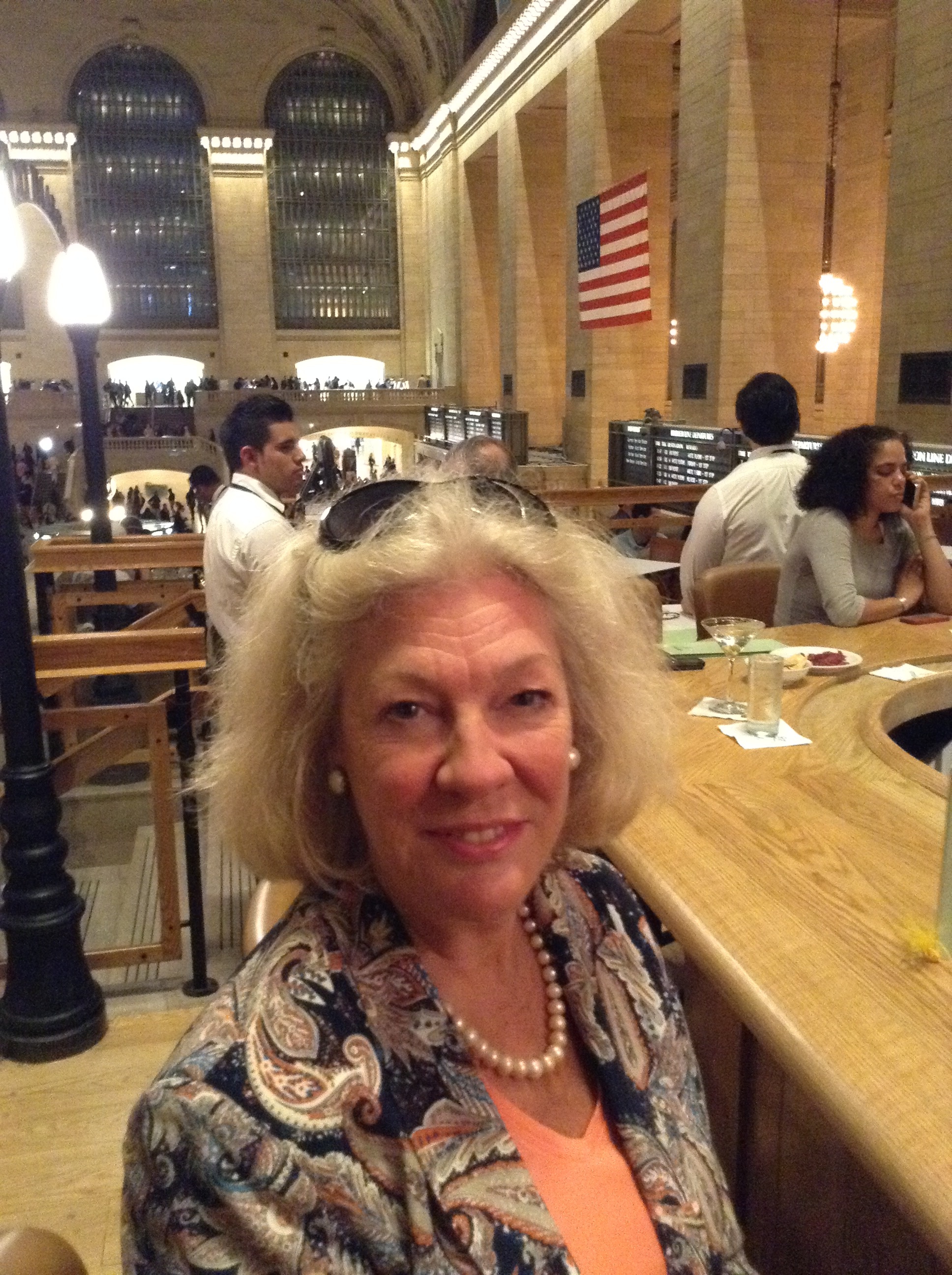 It is home to a rich variety of shops, including a very popular Apple Store which was jammed with shoppers.
Danika advised us to visit Union Square food market and we are so glad we took her advice. Not only was it a terrific market with traders coming in from farms dotted around the city to sell their goods but unexpectedly there were areas dotted with low tables and two chairs set up for chess, backgammon and dominos games. Sitting waiting to take you on were players who would teach you, or just challenge you in a game. It felt very French.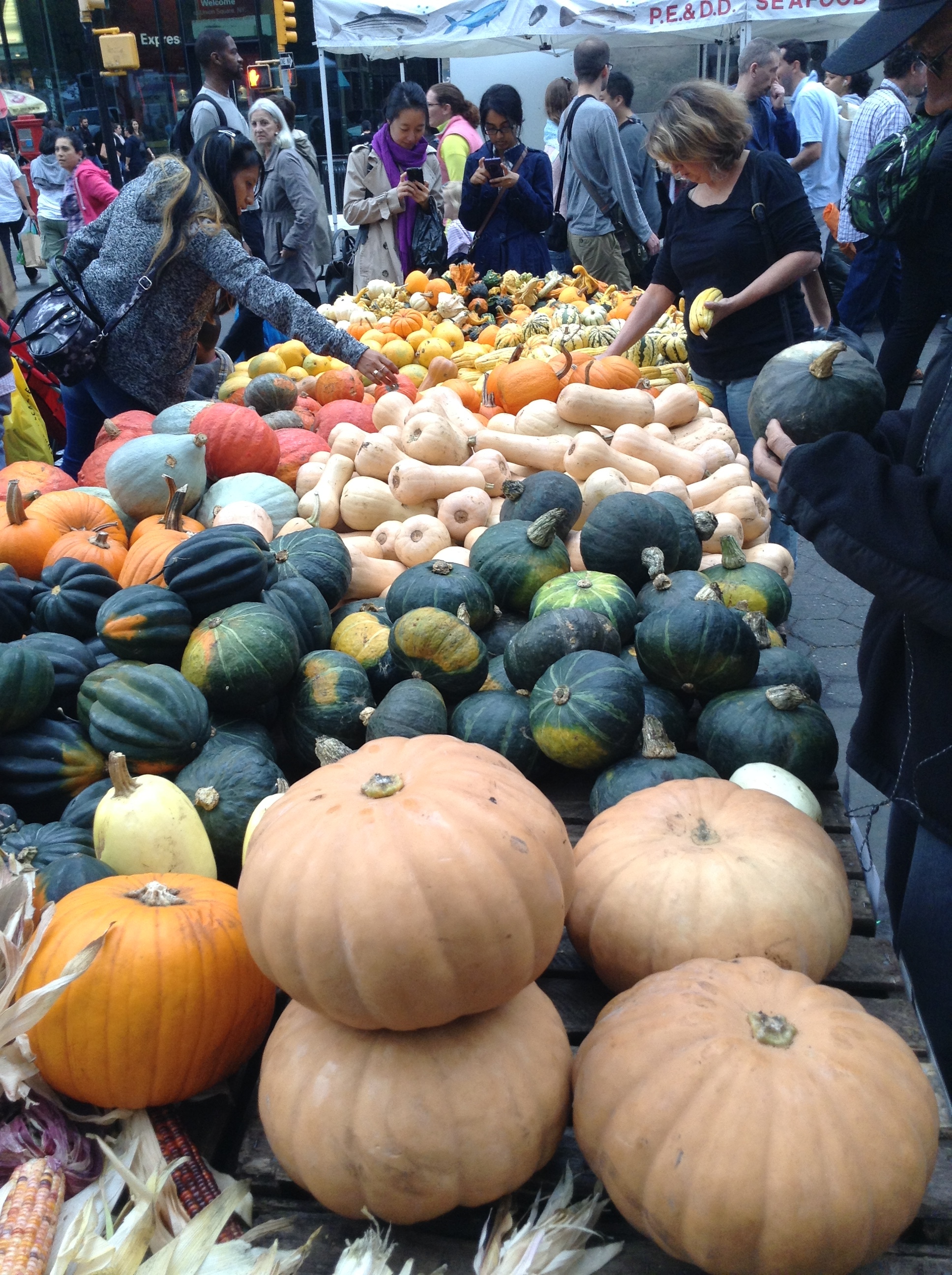 Before leaving the UK I had tried to get in touch with Mark Thompson who was my boss at the BBC, before he became Director General. Now he is CEO of the New York Times. Try though I had, I couldn't get a contact number or email for him and so on the off chance we went down to the New York Times offices. We looked up the address on Google and gave the address to a cab driver. Although, it is only fair to point out that fuel is much cheaper in America.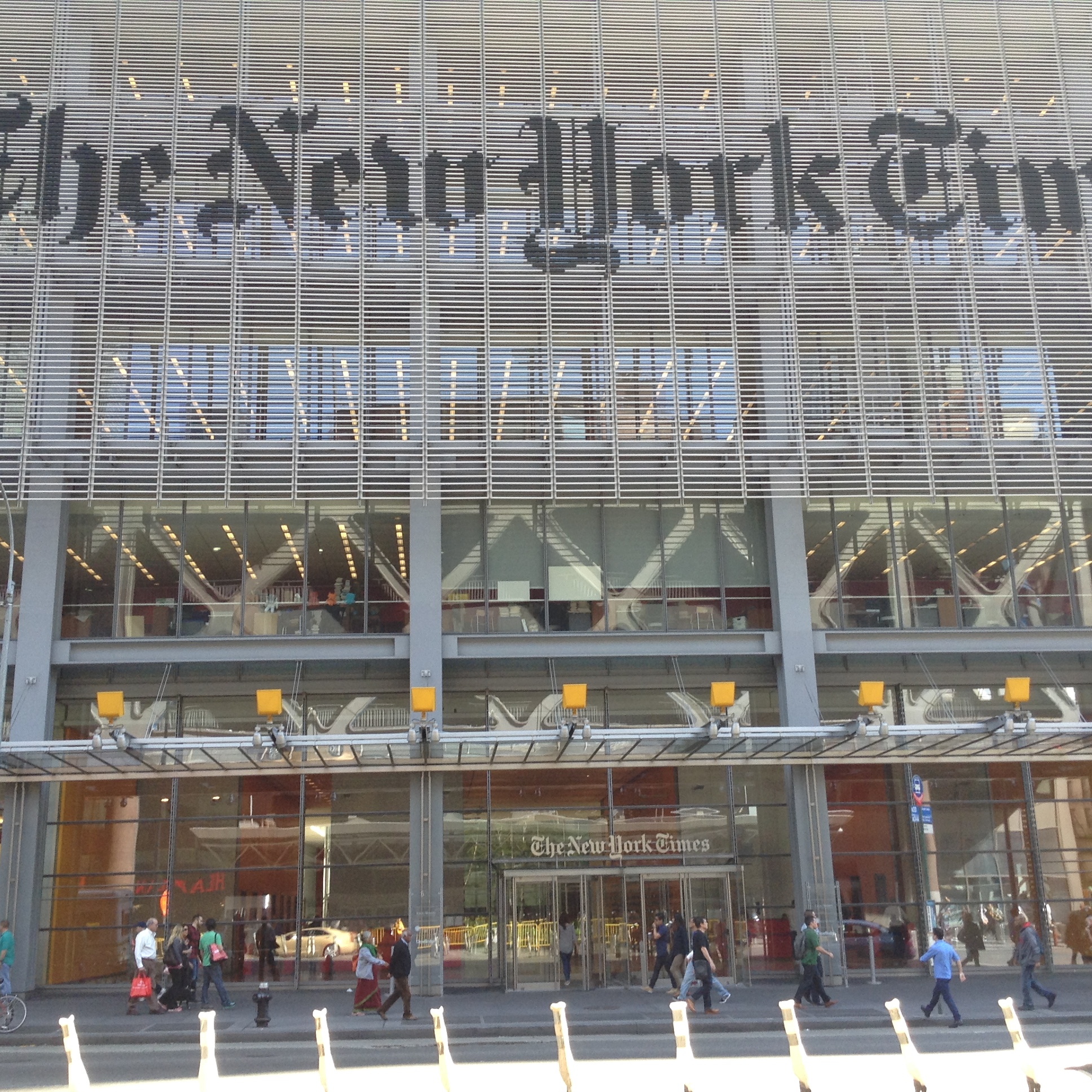 We went into this elegant building and spoke to a chap at reception who in an amused manner explained that the paper had moved a couple of years previously and was a couple of blocks away. So we trotted down the street and found the even more impressive looking and clearly marked building.
The entrance lobby is huge and has a couple of desks with security guards. It is the kind of reception designed to prevent you getting in touch with anyone.
The security guards were wary but kind, and agreed to ring up to Mark's PA – which given they were faced with a couple of Brits off the street was amazing. They spoke to his PA Mary Ellen and she agreed to speak to me and bless her, so the guards handed over the phone to me and I explained who I was and why I was in the lobby and she said she would speak to Mark and asked me to email my details.
So we rushed over the road to a bar with wifi and eventually my email went. Seconds later I got a call from Mary Ellen saying she had got the email but had already spoken to Mark and would 3.30pm be convenient. I was thrilled that he was making time in his diary to see us. He was a good boss at the BBC and, in my opinion, a good Director General. He had taken over at a very difficult point in the BBC's history and steered it back on course. No simple task with a highly educated and opinionated staff and polititians who think they know how to run the BBC, both making life difficult. Now, unlike all his predecessors as Director General he is in charge of a vast commercial media enterprise and making a success of it, against the odds.
At 3.30pm we made our way back to the offices of the New York Times and made our way up to the 16th floor and to Mark's office. I had with me my great-grandfather's precious letters and told Mark all about our adventure – he was extremely patient and listened with interest and gave us some good advice about travelling in the USA - which we took and upgraded to a full size car. We have been grateful eve since.
And so it was time to move on. We'd found out as much as we could about New York in the 1860s that Walter would have seen. He moved on after a couple of months. We moved on after a couple to days, to his next destination. Havana – or as it is called now, Montour Falls.
Before leaving we got two new sim cards one for a USA mobile number and the other one for my iPad, so we could stay in touch when we were out of a wfifi zone.
I won't got into the hours I spent on line with O2 trying to get my UK phone unlocked. Suffice to say in the end I succeeded and bought unlimited calls and unlimited texts for 30 days for $35.
So now we were ready for our 3,500 mile trip out to St Joseph, Missouri and back.
If you enjoy this blog, please share it with your friends and relatives so they can find out about autodotbiography and see how important it is to share their life story with their family.