How my mother inspired me to create autodotbiography.
---
When my mother, Peggy, died 21 years ago I was devastated. We were extremely close, she was my best friend, my wise and trusted advisor and more than that she was great fun to be with. With her sudden death - she had a heart attack - our wonderful relationship died, and so did her memories. There were hundreds of questions I wanted to ask about her life but it was too late, they were gone and so were the stories about my childhood – too far back for me to remember.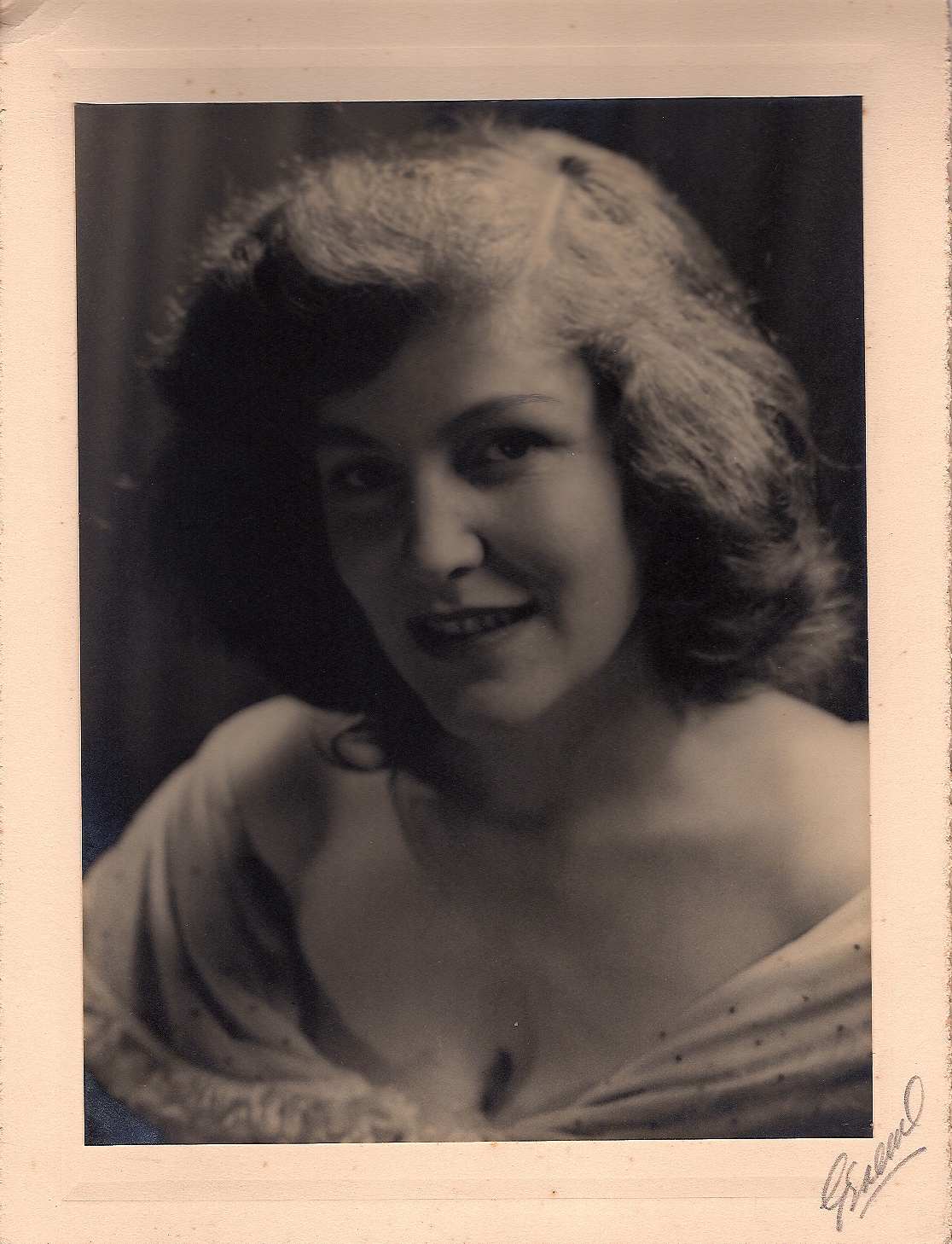 As I recovered from the shock I handled her probate and as I went through her papers I began to rummage through her life. I came across my parents' marriage certificate – I know it sounds mad but I had no idea they were married on Christmas Eve. Christmas Eve was always busy with getting ready for Christmas Day and trying to stay awake for Father Christmas and so I never remember my parents celebrating their marriage.
Tucked away was an album - and it was clear that she had recently organized and annotated the pictures so that I would know who were these mysterious people in sepia and black and white photographs. But it didn't explain why they were important to her. And sadly, there were also drawers full of photographs of people who must have meant something to her but who were now anonymous. I had no idea who they were and never would, there was no-one to ask.
I found her diaries, which were more appointment books but which reminded me of some lovely times we had together and which she had described as " a lovely evening with Bryher'.
She had told me very little about her childhood – I knew her family were very poor and it had been tough. Apparently, unlike my mother, my grandmother was a very difficult woman. Then I found a story written by her. It was on yellowing paper and typed on a very old fashioned typewriter. It told of jumble sales held at the Methodist Hall where her father was the caretaker. She described how she would sneak into the hall before it opened and try on hats with magnificent feathers, or teeter on high heels, only to tear them off and put them back when the doors opened and the sale began.
The more papers I rummaged through the more the pieces of my mother's life came together but there were still acres of her life that were a complete blank, for instance. how did she do at school? I knew that she had had some kind of break down during the Second World War but I didn't know any more about it. I knew practically nothing of my grandparents.
I was desperate to see if I could find out more and so I contacted her best friend Betty, who now lived in California and flew out to meet her and for us to talk about the woman we both loved very deeply. We talked about her for hours – she told me how my parents met at a dance shortly after the end of the war. My father had been a Japanese prisoner of war, he was very handsome and swept my mother off her feet. She had rushed into the hairdressers where Betty was having her hair done to say how she had met this magnificent man.
Betty told me how she had passed the exam to get into the grammar school but my mother hadn't and how for a while my mother shunned Betty because she felt Betty would look down on her. In fact they were life-long friends – they had shared so much together. I have visited Betty twice since still hungry for stories about my mother's life before I was born.
My mother Peggy, was an extraordinary woman who rose from extremely humble beginnings to end up being Managing Editor of Home and Country, the Women's Institute magazine.
With my mother's death so much of my early life was also snuffed out – I have absolutely no memories of anything until I am about 10. What she left me was a confidence in myself and the determination to try and make a difference to people's lives. That was why I so loved working on BBC One's programme 'That's Life!', It was everything she and I believed in. It was fun but it had at its core stories that could help inform millions of people and help protect them and their families.
So after her death 19 years ago I began working on the idea that everyone should be able to write their life story for their family. I thought of being a ghost writer but quickly realized how expensive each book would have to be to make a living. And so I began to use all the skills I had built up during my 40 years writing career to devise a unique online system. I worked at the idea in the evenings and at weekends. But it was impossible holding down a very demanding job as the Director of Communications at the Eden Project in Cornwall and concentrate on getting the idea off the ground.
I decided to risk everything and 12 years ago and resigned from the Eden Project and started working full-time on autodotbiography.com – the business now had a name. I had never done anything like this before. I lived on my savings. Then a month after resigning I went for a routine mammogram and was told that I had breast cancer.
So, I had no job and a life-threatening disease. Going through two operations – the cancer had been bigger than they thought originally and months of treatment. I was terrified on both counts. There is nothing like facing your own mortality to spur you on. I spent nearly a year being treated for the breast cancer, but I was even more determined to make autodotbiography.com work.
Even though I was told I was one of the lucky ones and that they had caught it early, I felt as though my time was limited and during treatment I worked hard on autodotbiography.com. I used up all my life savings on the technical work that needed to be done to build the online service. And then with my husband Paul's support, we mortgaged the house.
Five years after the operation I had my final annual check-up at the Royal Marsden. So far, things are still looking good, and so ten years ago I launched autodotbiography.com.
I wanted it to be easy for anyone to write their life story and have a beautiful book at the end of the process. It took 13 years of devising and working and spending our life savings and putting our house on the line – my husband, Paul, of 43 years has been magnificent in supporting me, but then he also adored by mother.
Now anyone, even the least confident writer, can go online and answer simple questions and upload photographs and documents and autodotbiography.com does the rest, turning the answers into a professionally written, lavishly illustrated hardback book that can be handed down through the generations and keep their memory alive.
In 2012 I won the PRIME (Prince of Wales Initiative for Mature Enterprise for the Best New Digital Business. At 69 I am living a whole new life and I know that my mother would be immensely proud.
Bryher Scudamore
If you would like to have a free trial click here (no credit card required).